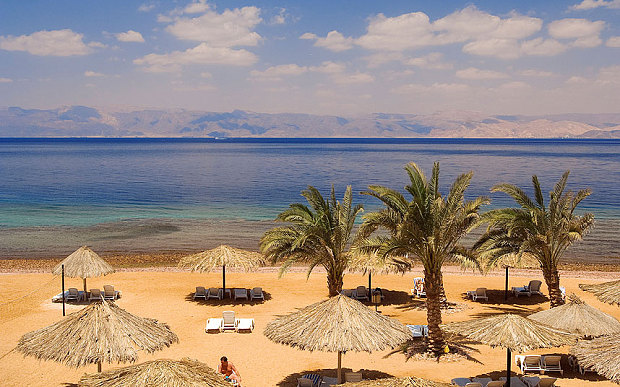 2 Days family holiday to explore 3 wonderful places in Jordan, starting from Aqaba, then to Petra and Wadi Rum and proceed for the jeep tour for 02 hours in Wadi Rum desert, and back to Aqaba to finish the tour.
---
DAY 1: AQABA BORDERS – PETRA
Arrival at Aqaba meets & assists by our representative at the Jordanian side, then transfer to Petra directly. Proceed to a Full day tour visiting Petra the home of the Nabateans. The complete city carved in a mountain with the huge colourful rocks mostly pink that called the red-rose city and the entrance to the ancient city is through a 1.25 km narrow gorge in the mountain called the Siq. Before you reach the siq, visitors will experience and enjoy a short horse ride for 700 m. In the city are various structures, all (except 2) are carved into rock, including al Khazneh – known as the Treasury – which has been designated as one of the "New Seven Wonders of the World". Other major sites of interest in Petra include the Monastery, the Roman Theatre, the Royal Tombs, and the High Place of Sacrifice. Petra was rediscovered for the western world by Swiss explorer Johann Ludwig Burckhardt in 1812. Continue the site visit. Back to hotel in Petra for check in, dinner and Overnight in Petra.
---
DAY 2: PETRA – WADI RUM – AQABA – AQABA BORDERS
Breakfast at hotel. Then drive through the KINGS WAY to Wadi Rum. Wadi Rum may be best known for its connection with British officer T.E. Lawrence (Lawrence of Arabia) based his operations here during the Arab Revolt of 1917–18. In the 1980s one of the impressive rock formations in Wadi Rum was named "The Seven Pillars of Wisdom". Guests will arrive the visitor center, then Proceed for the jeep tour for 02 hours in Wadi Rum desert. Visiting: Bburrah canyon via Alameleh, khor um ishrin, , after that transfer to Aqaba for a short visit and then drive to Aqaba borders for final departure.
---