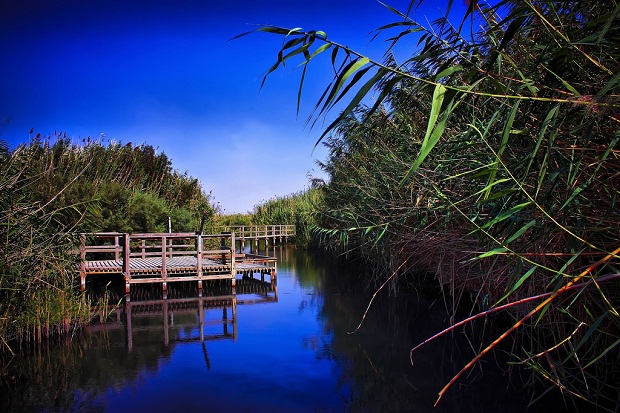 7 Days wonderful tour in the wild of Jordan, including the most wonderful nature reserve in the north and in the south of Jorda, also visiting Petra, Little Petra and Wadi Rum.
---
DAY 1: Arrival Amman
Arrival at Queen Alia International Airport, meet and assist, transfer to a hotel for overnight in Amman.
---
DAY 2: Amman – desert castle – Shaumari Reserve – Azraq
Breakfast at the hotel. Full Day tour visiting the Desert castles; Halabat Palace; most beautiful part of the eastern desert, Qaser Amarh and Qaser Kharanah. Drive to visit Azraq castle, lunch en route.

Continue to visit Azraq Wetlands Reserve a remarkable oasis in the middle of the desert. Proceed to Shaumari Reserve to Enjoy Shaumari Arabian Night Safari using 4×4 WD exploring the wilderness of the reserve by spotlighting animals and star watching. Transfer to Azraq Lodge for dinner and overnight in Azraq.
---
DAY 3: Azraq – Dead sea – Mujib Nature Reserve
Breakfast at Azraq lodge. Drive to Dead Sea private beach to swim at the Dead Sea. Free time at leisure then Drive to Wadi Mujib Reserve and start the tour through the Siq trail (takes 2-3 hours) with river filled canyons. Drive to hotel for dinner and overnight in Wadi Mujeb Chalet.
---
DAY 4: Dana Nature Reserve
Breakfast at the hotel. Drive to Dana village campsite for Wadi Dana Trail; long hike lovers will enjoy this hiking experience of 14 Km (5-6 hours) of a spectacular uphill walk from Dana to Feinan. Return to camp for lunch and rest. Start the Waterfalls area Tour; moderate trail 2 – 3 hours – 2 Km starting from al-Barra area to the beautiful springs and ancient ruins in Nawatef area going back to al- Barra area. Return to campsite for dinner and overnight.
---
DAY 5: Dana – Petra – Beidha – Little Petra
Breakfast at the camp, drive to Petra for full day tour visiting; the home of the Nabateans, the complete city carved in a mountain with huge colorful rocks called the red-rose city. The tour starts first by horse riding through the Siq; the entrance of the ancient city through a 1.25 km narrow gorge in the mountain reaching the Treasury "al-khazneh" which has been designated one of the "New Seven Wonders of the World". In the afternoon. Drive to Beidha to explore an exceptional array of monuments; one of the most magical ancient sites in the entire Middle East. Walk among the standing walls, plastered floors and doorways of a village. Nearby is "Little Petra", or Siq al-Barid, where we will see several immense cisterns carved into the rocks, walking through a miniature siq or fissure in the rock cliff, a splendid collection of tombs, temples, houses, and staircases. Camping for Bedouin dinner and overnight in little Petra.
---
DAY 6: Petra – Wadi Rum
Breakfast at the camp. Full day off road tour by Jeep driving through Rajif passing Nova Traianah to old Mesoudah; the happy land. Continue to Old Humeimah; A Nabatean caravan station and Roman military camp. Enter Wadi Rum from the northern part via the sand dunes to Jebel Karazah, exploring Wadi Rum through canyons and sand dunes. Stop at Lawrence of Arabia spot to breathe the moment of an amazing sunset scene. Drive to camp for night's stay besides the fire and under the most magnificent starry desert sky enjoying Bedouin dinner and overnight in tents in Wadi Rum.
---
DAY 7: Wadi Rum – Amman
Breakfast at Camp. Drive through the desert highway to Queen Alia international Airport for final Departure.
---